Which cliffs are safe to drop off of?
---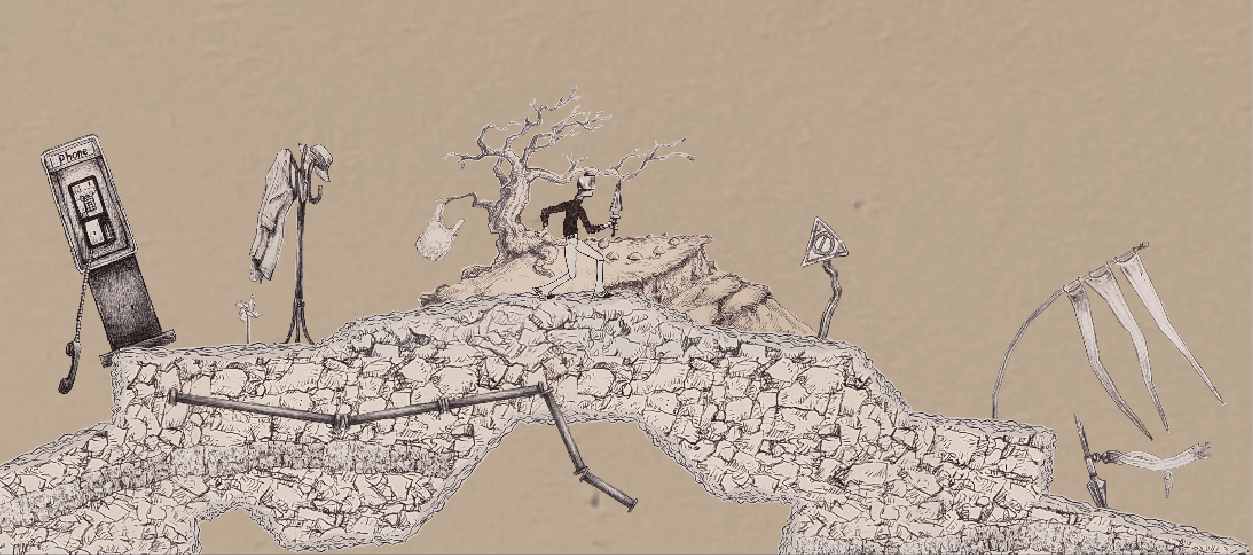 Still working away on #InkJam. A game made using the assets I drew during #InkTober. I'm getting close to done, so I thought I'd start talking about what's up.
Above is a gif of the main character grooving next to some animated objects. The game takes place on a series of islands over deadly drops, but there wasn't much to tell you when you we're at a deadly drop-off or if it is a place where you are supposed to drop-off. So I've put together and animated a collection of items blowing in the wind that tell a player that they are near a deadly drop. Be careful around animated background items.